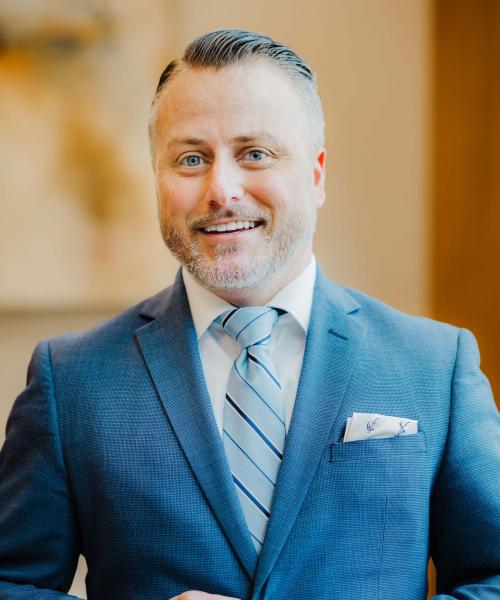 Chris Mankoff

CERTIFIED FINANCIAL PLANNER™
Chief Portfolio Strategist
972.800.2321
Chris is a partner at JTL Wealth Partners and has earned the CERTIFIED FINANCIAL PLANNER™ mark. His journey into the world of wealth management and financial planning started in 2009. He has worked for one of the world's largest global financial institutions, as well as one of the world's largest online investment platforms. Over the course of his career, by using the "Golden Rule" as a core value, he has helped individuals plan for and pursue their financial goals. He has the vast ability to work with high net worth individuals or business owners, and can communicate with CPAs, attorneys, insurance agents and benefits coordinators to help ensure synergy amongst each of the client's advisors.
Chris believes that when it comes to forecasting a financial future, the best way to is to create a plan for it. By engaging everyone in a methodical "my future and beyond" planning process, he can provide the necessary blueprints that are required to pursue the desired outcomes for their wealth. Chris also believes that a "great plan" must also include optimizing the investments that are incorporated into the plan. To maximize the value of each client relationship, Chris focuses on strategies that can help identify or implement the reduction of portfolio expenses, minimizing capital gains distributions, tax harvesting opportunities, strategic diversification of concentrated holdings, striving to enhance total portfolio income, as well as many other investment strategies for high net worth individuals.
Chris lives in Roanoke, with his wife Lisa,daughter Carsyn, and son Connor. He enjoys spending time with his family, attending his daughter's dance recitals, reading, playing golf, and hopelessly watching his beloved Dallas Cowboys attempt to win another Super Bowl. He graduated from the University of North Texas and holds the highly regarded CFP® mark from Pepperdine University, as well as Series 7, Series 66, and General Lines Life & Health & Annuities licenses.